1.2.21- CBBC Lockdown Learning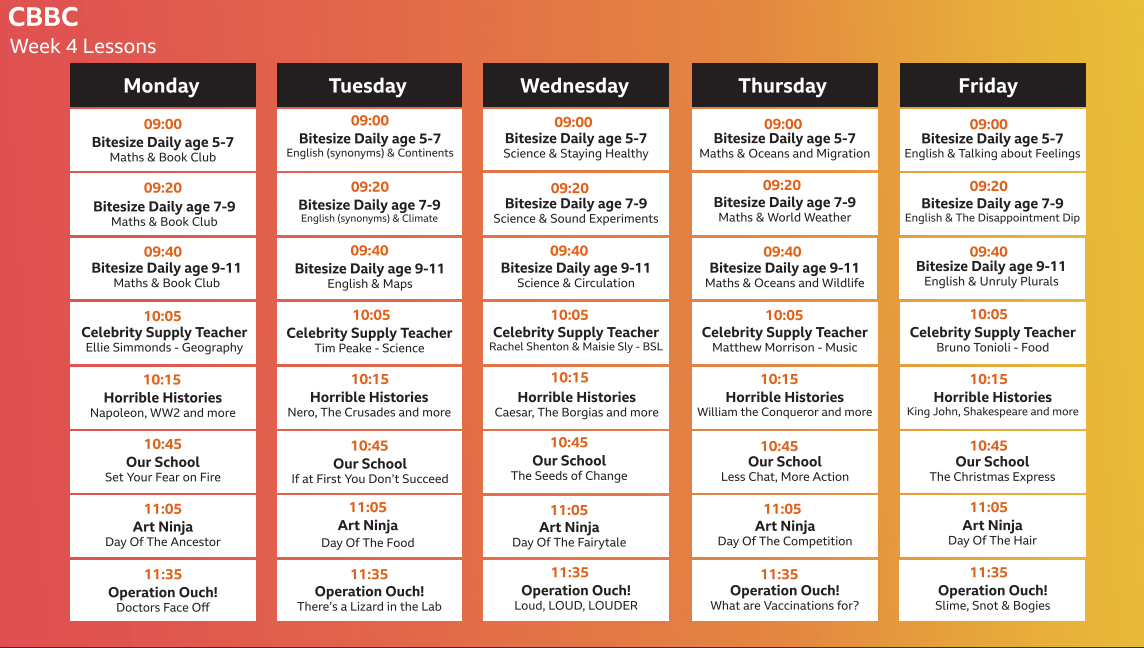 Schools programmes on the CBBC channel for week beginning 1st February 2021. There is a mix of BBC Bitesize Daily and a range of CBBC favourites that all have an educational twist. These are also available on demand on the BBC iPlayer.
More of the Lockdown Learning resources from the BBC can be accessed from BBC Bitesize website. They also have Facebook and Twitter feeds.