Mathematics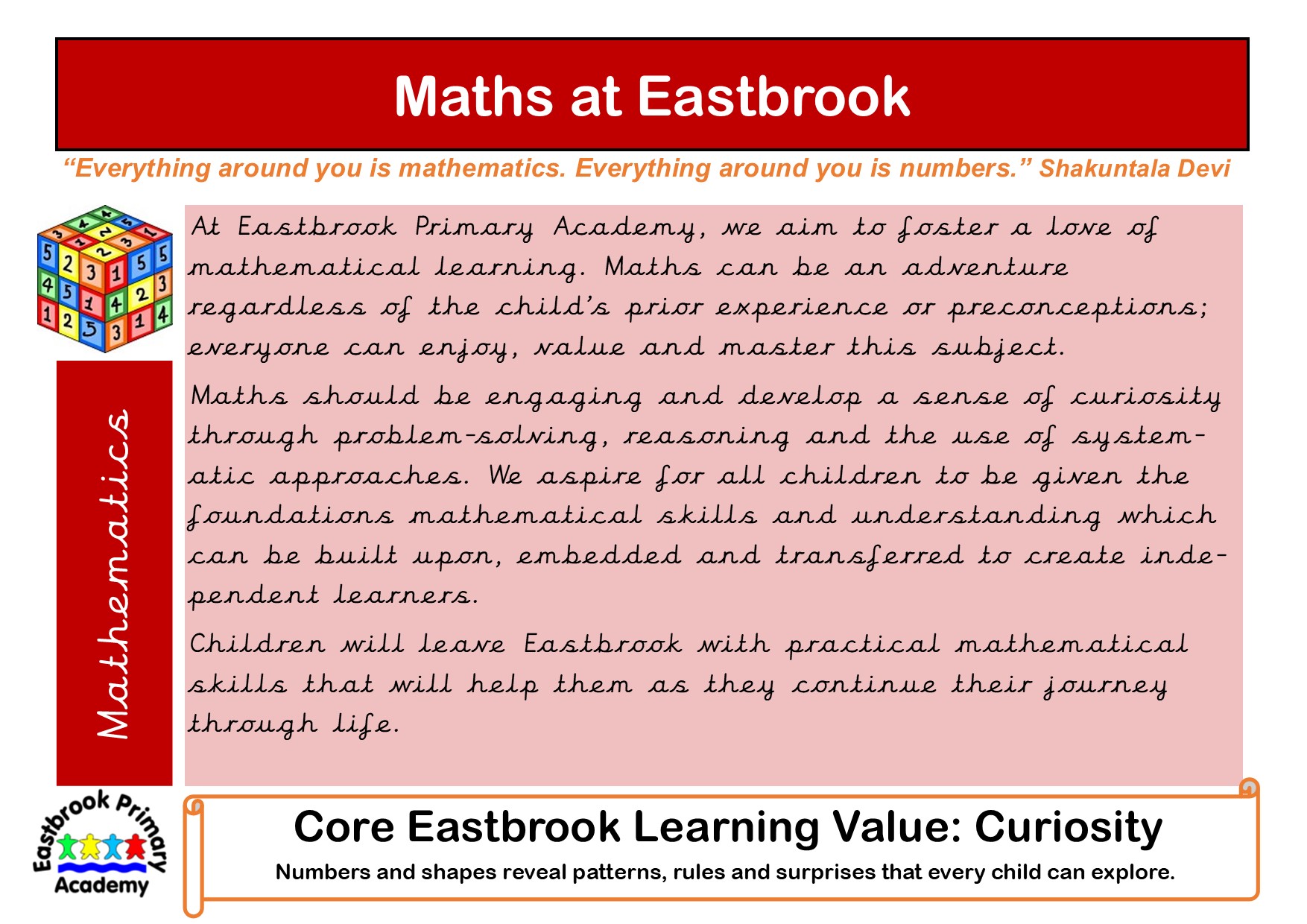 How we Teach Maths
At Eastbrook, we follow the White Rose scheme of work. This scheme is based on a mastery approach to learning which encourages children to develop a deep, long-term, secure understanding of the subject. The White Rose scheme covers the objectives set out by the National Curriculum and is designed to build upon small steps of learning. White Rose's philosophy is to ensure that children become confident mathematicians who embrace challenges with resilience and perseverance. Their motto is:
Everyone can do maths: everyone can!
As a school, we have access to various resources developed by White Rose which are used within our lessons. Additionally, White Rose has developed a number of videos for parents and carers to watch at home. These videos are designed to assist parents/carers in supporting their child with essential maths skills at home.
Please find below a link to the White Rose website: