Year 4 Bread Making Day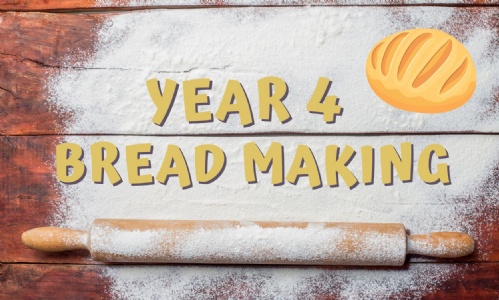 On Wednesday 19th October, the children in Year 4 will be taking part in a design and technology day. They have been researching and designing their own bread product and are now ready to get baking!
The school will be providing the basic ingredients for the bread. However, children will need to bring in their own chosen flavourings/additions. We have given children a choice of these ingredients – here is a guide to how much they will need to bring, depending on their choice:
Dried fruit: 100 grams
Chocolate chips: 50 grams
Herbs/spices: 1 tablespoon
Cheese: 100 grams
Children do not need to bring all the ingredients above, just the ones they have chosen to include in their bread. The children will need to bring in their chosen ingredients on Wednesday 19th October.