Odd Socks Day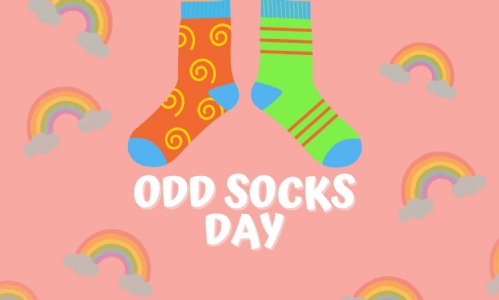 For Anti-Bulling Week The theme for this year is 'Reach Out'.
The children will be discussing how we can do something positive to help stop the hurt and pain caused by bullying.
To celebrate the theme, children are invited to wear odd socks to school on Monday 14 th November.