Attendance and Punctuality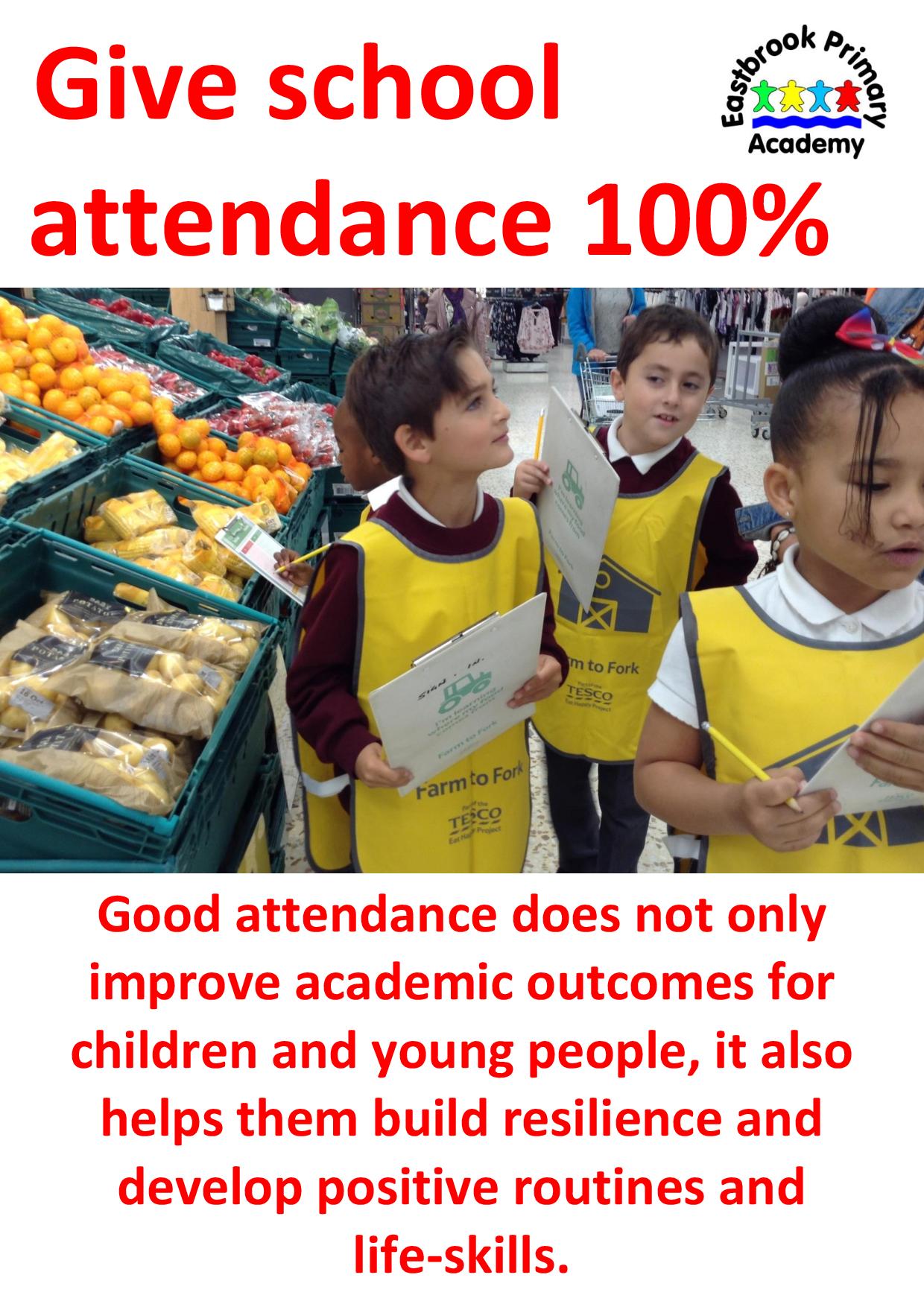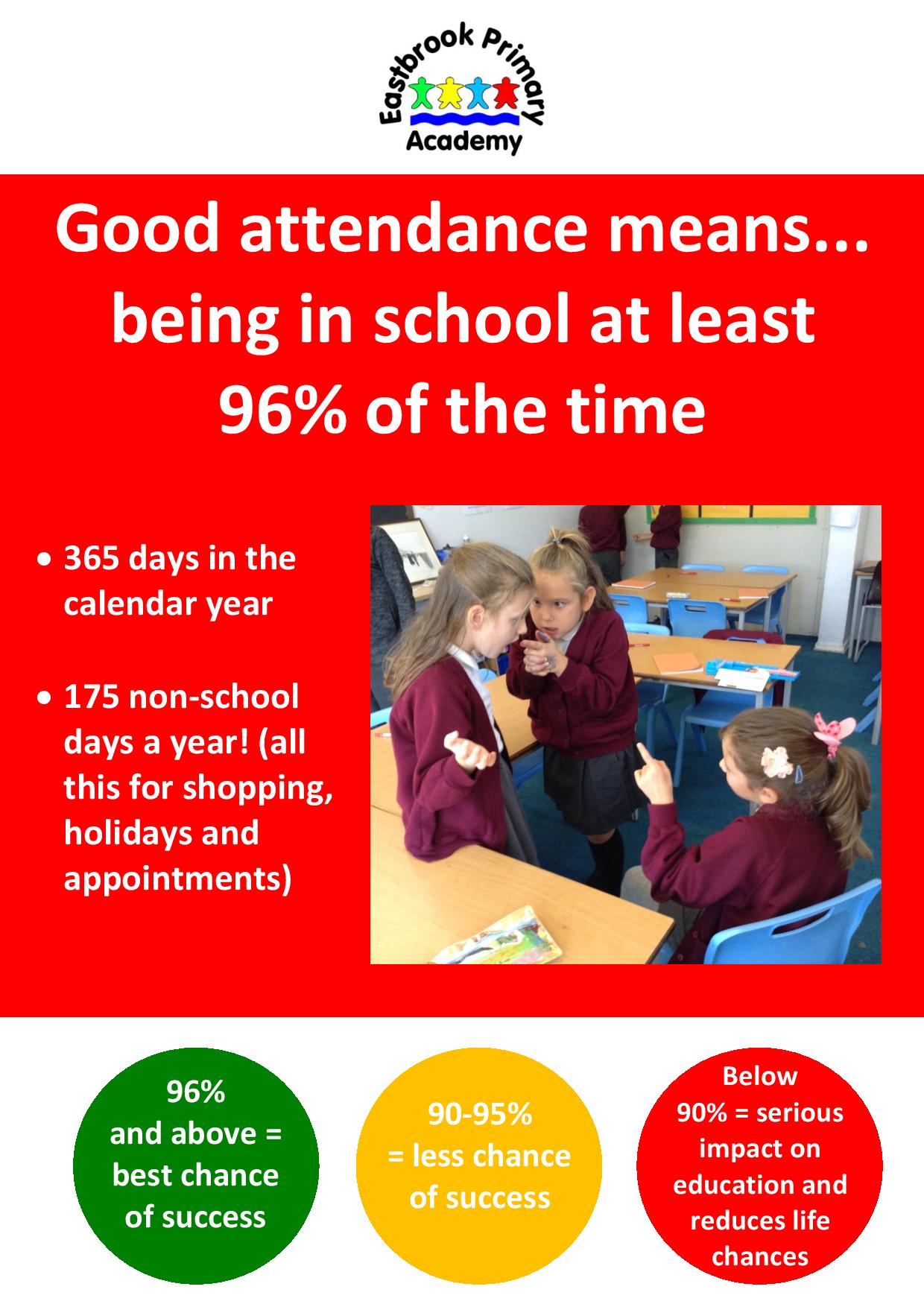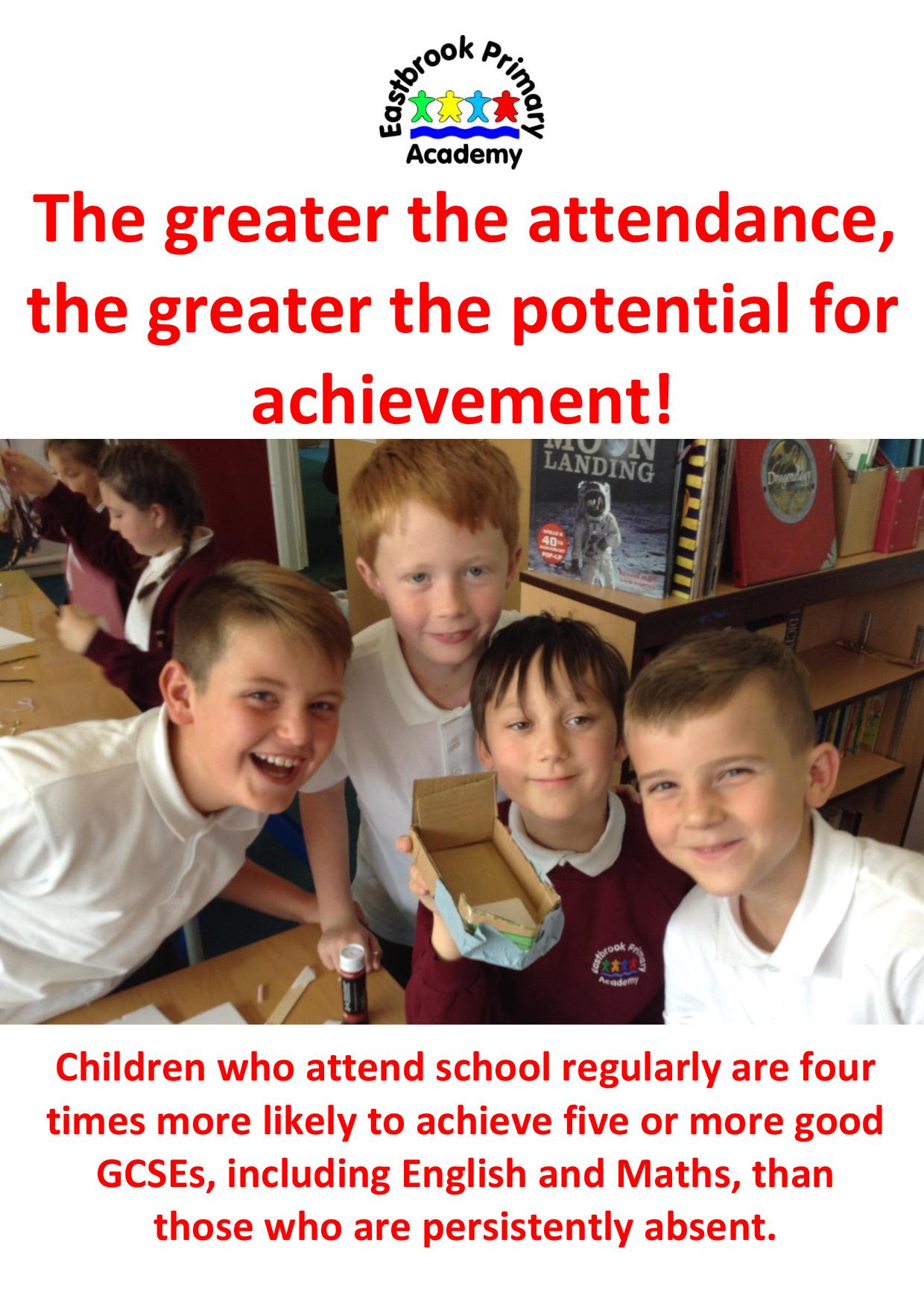 At Eastbrook Primary Academy we take attendance and punctuality very seriously. Regular and punctual attendance at school is key to both academic and social development, which will improve the chances of children and young people.
We continually look at ways to improve attendance and have created a leaflet entitled Attendance and Punctuality to help parents/carers ensure that their child(ren) attend school regularly and punctually. In addition we have produced a letter explaining the updates and how we, as a school, manage attendance.
Should you now need to request an absence during school time you will need to complete a Request for Absence in Term Time form and return it to the school office.
To access any of the above mentioned documents please click on the highlighted writing.