Christmas Raffle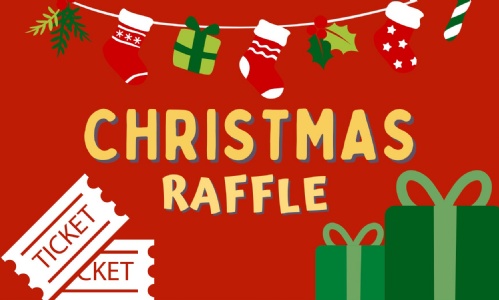 Christmas Raffle—Taking place on Friday 9th December 3.30pm
The raffle is being drawn in the hall at 3:30 on Friday 9th December and this will be combined with our last Frosty Friday sale of the year.
Some of you will be pleased to know we have applied for a license so we will be selling mulled wine alongside the 50p hot chocolates. We've got a huge stash of wonderful raffle prizes and the kind donations are still coming in!
Don't miss out on your chance to be a lucky winner…. We're hoping to have more individual prizes than ever before, so more chance to win for every ticket bought! The prizes are still rolling in and this week we've had more donations including a voucher from Sharkys soft play, voucher from Sky High trampoline park, a voucher for Cupcakes Cafe at Buckingham Park and an Amazon Voucher donated by Mack Electrical. Visit our Sumup store for a quick and easy way to buy extra tickets https://eastbrookpta.sumupstore.com/
This link can also be shared with friends and family who'd like buy tickets. We know it's an expensive time of year and that times are especially tough right now so we've deliberately chosen not to make donations requests from parents this year… however if your have links to any local business who may want to donate, it's not too late and we'd be very grateful!