Sports News
This year our Sports Captains are going to be keeping us up-to-date with Eastbrook's sporting achievements.
Spring Term
Quadkids
On Tuesday 21st March, Mr Funnel and Miss Johnstone took a team of 8 children to Shoreham Academy for a Quadkids competition. They had to do 5 different events: 600 metres, vortex throw, standing long jump, 75 metres and 8x50 metres relay. They did amazingly well and came 1st out of 8 schools! They will now go through to the final which is in Angmering in May.
By Josh
Cross Country
Recently Mr Funnel, Miss Baggs and Will took a year 5/6 team to compete in a cross country competition. Everyone ran as best as they could and did really well. Olivia Carpenter came an amazing 6th place out of 115 girls! There was a boys race and a girls race. Thank you Mr Squires for driving everyone there.
By Isabella and Isabella
Football
Well done to everyone in the girl's football tournament. In our local school tournament, Eastbrook came a fantastic 2nd place. As we came 2nd out of 8 schools, we got through to the Southern Area finals. In that, we came 4th out of 64 schools. Everyone did amazingly well. Thank you to Mrs Ross and Mr Funnel for taking us.
By Olivia and Ella
Hockey
Well done to the year 5/6 hockey teams. Eastbrook took 3 teams. Team A, team B and team C. Team A came a cracking 1st, team C came a super 2nd, and team B an amazing 3rd. Kieran got an exceptional performance certificate.
By Oliver and Dawda
Indoor Athletics
Well done to the Indoor Athletics team for getting through to the finals. They came a fantastic 4th out of 64 schools. Everyone tried their hardest and put as much effort in. It was a hard competition so the team had to work even harder.
By Josh and Cody
Autumn Term
Indoor Athletics
On Wednesday 30th November, a year 5 and 6 indoor athletics team went to Shoreham Academy and participated in a tournament. There were lots of different events that we took part in and tried to do our best in every one. All the team were very supportive and cheered everyone on. Miss Johnstone and Mr Funnel were so proud of us as we won (again!)
By Olivia and Josh
Football Competition
On Wednesday 23rd November 2016, a football team was sent to Shoreham Academy to play a football competition. There were eight schools and we played three schools when we were in pool 1. In pool 1 we came 1st playing against Swiss Gardens and we won 1-0, Holmbush drawing 0-0 and finally we played St Nicks and St Marys. All together in pool 1 we got 12 points. 5 points for winning, 3 for drawing with goals, 2 points for drawing 0-0 and 1 point for losing. We won two and drew one. So we got twelve points. Overall we came 3rd and once again we played to our best!
By Dawda and Cody
Year 5 and 6 Gymnastics Competition
Miss Johnstone and Mrs Ross took a team of year 5's and 6's to a gymnastics competition. There were eight children in the team. Altogether there were thirteen teams from different places. We did extremely well. We did vault and a floor routine. Overall we came 5th out of thirteen schools, but we came 1st out of our local cluster ahead of Holmbush and Shoreham Beach. In the end we were very proud of ourselves.
By Isabella and Isabella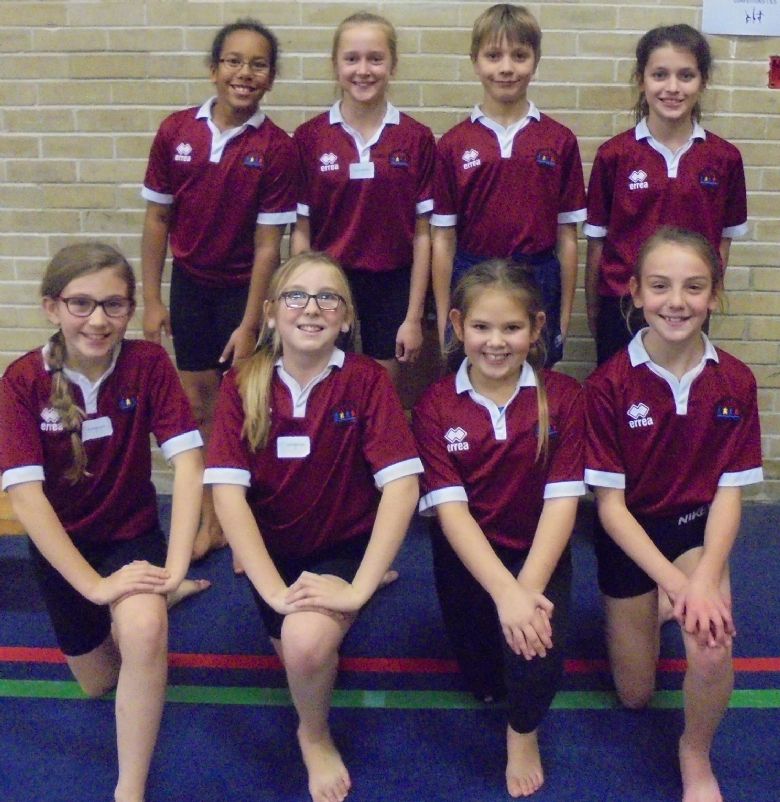 Basketball Competetion Final
On Wednesday 9th November 2016, Miss Johnstone and Miss Baggs took seven children from the school (Josh, Olivia, Aidan, Cody, Paige, Ashton and Dawda) they represented Eastbrook in a Basketball competition in Angmering school. There were eight schools so we had seven matches. Eastbrook won six and lost one against Holmbush 8-6. We played as well as we could, which was outstanding, and overall we came an amazing 2nd with
By Dawda and Cody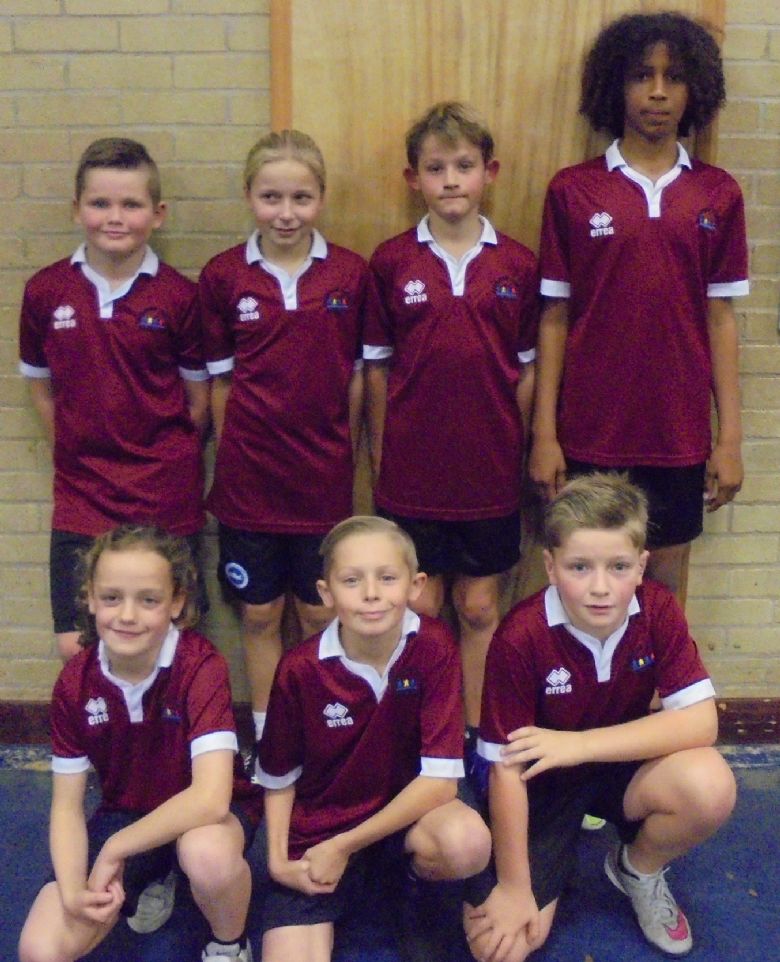 Year 5/6 Basketball competition
We took two teams – red team and blue team. There were 12 teams in the competition. Everyone played really well. Miss Johnstone coached the red team and Miss Baggs coached the blue team. Luca, on the red team, scored an amazing basket on the last whistle. Despite this, the red team narrowly missed out on making it through their pool. The blue team played amazingly. They came first in their pool and won their semi-final convincingly, but unfortunately lost in the final by the narrowest of margins to claim an excellent second place. Paige and Dawda were also awarded exceptional performance certificates by Shoreham Academy.
Written By Isabella and Isabella
Swimming Gala
On the 12th of October some year 5 and 6 pupils went to a swimming competition at splash point. We did really well the year 5 team came 3rd and the year 6 team came 1st. Overall we came first, well done everyone.
Thank you Miss Johnstone and Mr Funnell for making this happen also thank you to all the parents that took the swimmers to splash point.
By Ella & Oliver
Tag Rugby Match Report
On Wednesday 21st September, two year 5/6 teams and one year 3/4 team went to a tag rugby competition at Shoreham Academy. All three teams did very well as they only had two practices. The 3/4 team came 4th but still did fantastic. Our development team also impressed us coming 8th. The 5/6 A team came 4th as well and we were very pleased with their performance. Thank you Mr Funnel, Mr Trower and Miss Johnstone for teaching us and taking us to the 2016 tag rugby tournament.
By Olivia and Josh